The Team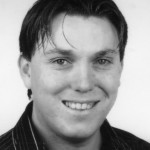 Mario Kemper, developer and project founder
I work as a consultant with focus on software quality assurance. You might want to have a look at my interview at http://blog.launchpad.net to read more about the reasons and goals of the project: http://blog.launchpad.net/projects/shutter
I am addicted to free software and community driven projects. In addition to modest abilities in C/C++, PHP, Java and some experiences with .NET languages I am mostly interested in Perl (Shutter is written in Perl as well) nowadays.
Vadim Peretokin, promotion, web presence and interface design
I'm an IT healthcare student in YorkU, Toronto. I'm interested in promoting quality open-source software and my work in Shutter includes expanding it's popularity and interface design. Programming languages of interest are C and Vala.
Please use the contact form if you want to get in touch with us.