Shutter 0.80.1 out, with an improved editor and bugfixes
Shutter 0.80.1 is a bugfix release concentrating on 8 annoyances reported by our users, but there are some interesting improvements as well.
If you've added the Shutter Ubuntu repository, you'll be notified about an update automatically – otherwise, see our downloads page.
New icons and cursors in the editor
In order to improve the usability and to help you creating more precise drawings we added a set of new cursors (inpired / borrowed from the inkscape project). Additionally we changed some of the old tool-icons to achieve a much more professional look.
Insert cursors, hundreds of tango graphics and explore your current icon theme
If you are using icons and images to highlight parts of your screenshots as much as I do you'll like the following changes.
It is now possible to import all possible tango icons (separated by categories), cursors and even icons of your current icon theme.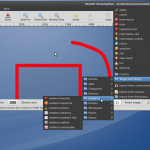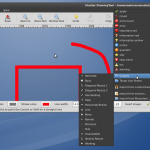 We hope you enjoy this release!
Detailed changelog is available here.