Preview of the new Drawing Tool in GScrot 0.64
I am currently working very hard on the new version of GScrot including the new Drawing Tool.
The new tool is based on the great GooCanvas Library (see http://live.gnome.org/GooCanvas). Therefore it offers many advantages in comparison with the old tool, e.g. full alpha-channel support.
Because pictures say more than a thousand words, here is a little preview: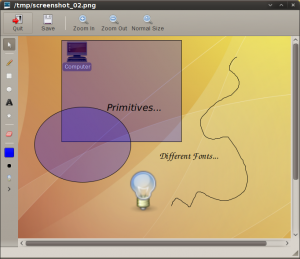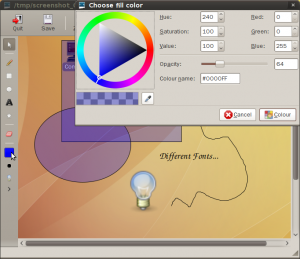 Hopefully i will be able to release the final version of GScrot 0.64 before christmas.
Stay tuned…